Most Nigerians have no running water at home
In the hometown of our Sister Josephine (Urualla, Nigeria) most people do not have  access to water for cooking, bathing, and drinking. This often results in young children, mostly young girls, to make the journey and walk great distances to acquire it. As a result, they often miss school to get water during the day at the risk of being kidnapped by ransomers and terrorist organizations such as Boko Haram.
More wells need to be created
Foster relationships with local residents and leaders to understand village needs
Partner with trusted contractors to implement well design to meet the village needs
Benchmark fundraising to pursue water well development in phases
Invest in the community as a whole through education and empowering the people
We fostered relationships with the local community by establishing a sister-chapter of the Society of St. Vincent de Paul in Urualla. This partnership provides us a means to transfer funds directly through the Society of Saint Vincent de Paul, a 501(c)(3) nonprofit and internationally-recognized charitable organization. This allows transparency and prevents third-party interference that could potentially end up in the wrong hands. Together with the local community we've identified the areas in most need of water access. In doing so, we've established 6 strategic well locations to meet this need. 
In order to sustain these wells we recognize Urualla requires additional support. Our efforts go beyond providing water; we are working to also provide critical resources, education, food and medical care.
We are working with Sister Josephine's Father of the Poor Foundation (link) to support the community with food, education and medical care. Our board members are committed to target education and food needs through quarterly funding including sponsoring the education of 3 children. 
Sister Josephine, also a medical doctor, is utilizing her network to recruit US doctors to volunteer overseas and provide free medical care to children in Urualla who have never been to a doctor before.
Our first well was completed in Urualla in 2021. This well produces about 8,000 gallons (30,000 liters) of water daily which supplies approx 5,000 people in the village. This provides tremendous relief from water scarcity especially during the dry season.
Villagers in Urualla, drawing water from our first well!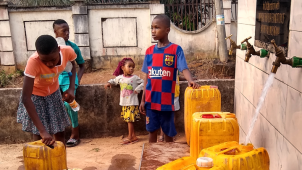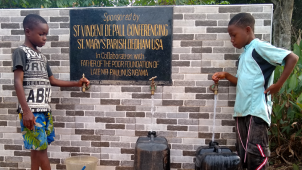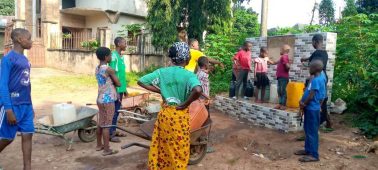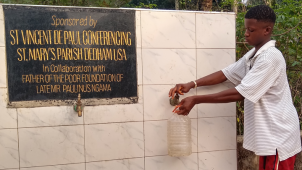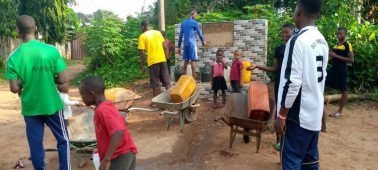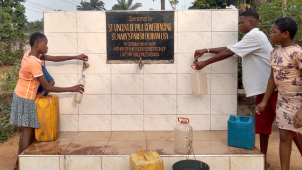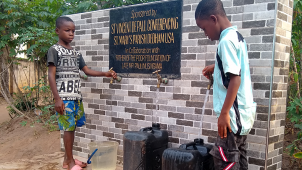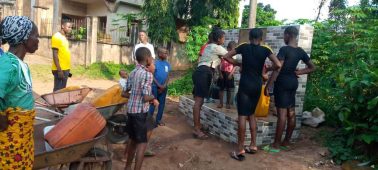 i-Thirst is a collaborative project run in two different continents! Our St. Vincent de Paul and young adult group have partnered with the Father of the Poor Foundation in Urualla, Nigeria. We established a sister chapter of St. Vincent de Paul in Nigeria, and are dedicated to ending the water crisis through restoring hope in local community.
After successfully building our first well in 2021, our goal for 2022 is to build 5 more!
We have a proven formula to raise capital and have formed a trusting alliance with the St. Vincent De Paul Society making this mission a reality. The last ingredient we need is your support. Join I Thirst as a faithful contributor, and according to His will, God's children will not go thirsty. Please pray for us in this mission, and if you can find it in your heart to contribute financially, we could not be more grateful for your generosity.
Phil. 4:19: "And my God will supply all your needs according to His riches in glory in Christ Jesus"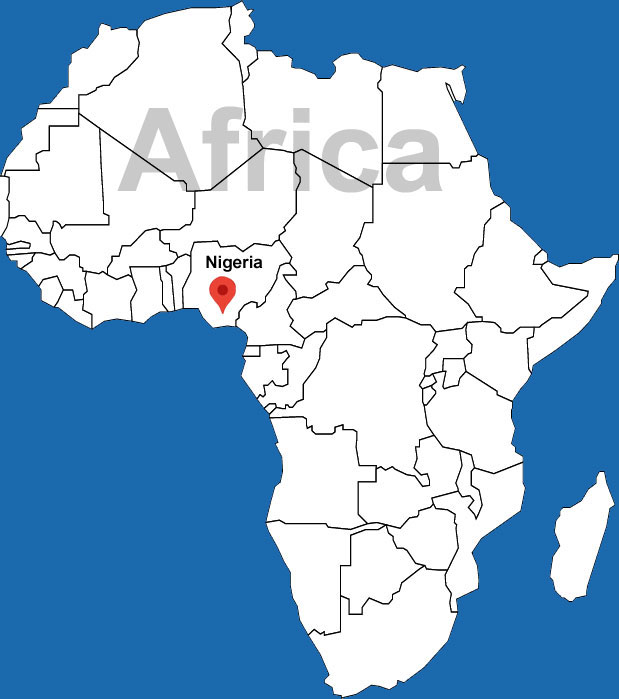 Urualla is a sub-urban town located in Imo state of Nigeria over 200 miles southeast of the nation's capital, Abuja. It is made up of four villages, including our sister Parish St. John's. St. John's Parish itself is made up of 6 Christian communities, where we aim to place 6 of our Wells (Boreholes), respectively
Nigeria is naturally well-resourced in oil and agriculture, but remains in extreme need due to government corruption and local violence. Although global aid is invested in Nigerian communities, the local communities do not see the impact. Urualla and other towns continue to lack good roads, electricity, and water. They must largely rely on community efforts and charity.
Children, often girls, miss school to collect water from rivers and streams. "If a child misses school, even for just a short time, there is only a small chance, about 25 percent, that the child will ever return."
Most children in Urualla have never seen a doctor. If their family has money, they may be able to afford simple medication like Tylenol. If they cannot afford medication, they try herbal remedies.
COVID, and restrictions that it brought, hit Urualla particularly hard. Residents lacked medical care and were forced to pay $200 for a single COVID test. Businesses were in lockdown, forcing many people to lose their jobs and livelihoods.